Find out how you can join us May 2024…
Monday May 13          Depart USA (O'Hare or JFK)
Tuesday May 14         Arrive Tel Aviv
Late Arrival & Overnight, Jerusalem
Wednesday May 15   Shephelah: Yad Hashmonah, Beth Shemesh, Elah Valley, Beersheba
Overnight, Dead Sea
Thursday May 16      Negev: Masada, Bedouin Hospitality, Camel Ride, Dead Sea
Overnight, Dead Sea
Friday May 17           Negev: Ein Gedi, Qumran , Tel Jericho
Overnight, Sea of Galilee
Saturday May 18      Galilee: Galilee Boat Ride, Ancient Boat (Ginosar), Tabgha, Mount of Beatitudes
Overnight, Sea of Galilee
Sunday May 19         Galilee: Katzrin (cultural experience), Caesarea Philippi, Tel Dan
Overnight, Sea of Galilee
Monday May 20       Galilee : Mount Arbel, Magdala, Capernaum, Chorazin
Overnight, Sea of Galilee
Tuesday May 21       Jerusalem: Beth Shean, Mt. Carmel, Caesarea Maritima
Overnight, Jerusalem
Wednesday May 22  Jerusalem : Temple Mount, Pool of Bethesda, Mount of Olives, Gethsemane, Church of the Holy Sepulchre, Garden Tomb
Overnight, Jerusalem
Thursday May 23    Jerusalem: City of David, Hezekiah's Tunnel, Pool of Siloam, Sewer System, Davidson Center, Southern Steps, Bethlehem, Johnny's (shopping)
Overnight, Jerusalem
Friday May 24         Jerusalem: Rabbinic Tunnels, Western Wall, Cardo, Jewish Quarter, Upper Room
Overnight, Jerusalem
Saturday May 25    Depart Tel Aviv
Arrive USA
What is the Cost?
The cost is not yet set, but estimate between $4500 and $5500 per person (double occupancy). That includes everything. There are no hidden surprises or extra fees that will come later. We do all I can to work with tour companies to find the lowest and best deal out there!
Are spots limited?
Yes. Spots are limited so we encourage you to be ready to sign up as soon as registration officially opens.
How strenuous is the trip?
We do a lot of walking and hiking, but we consider the trip to be a "trip of options." If you can't do the hiking with us, no worries, we will meet you at the top and you can ride the bus or the tram as needed. I've taken 9-month-olds to 87-year-olds. As long as you are able to walk for 20-30 minutes at a time and climb stairs without too much trouble, you should be fine!
Can I use my airline miles?
Yes, you can. When you register for the tour you can let the travel agency know you would like to use your miles and you will be given a "Air Credit" to your price (basically — price is reduced by pulling out the airfare price). you will be responsible for booking your own flights using your miles.
DANIEL HENDERSON
As a senior pastor for over two decades, Daniel Henderson brought prayer-based revitalization to numerous churches. Now, as the President of Strategic Renewal, Daniel is dedicating his full-time efforts to help congregations across the country and world experience renewal. Daniel is sought after for his expertise in leading corporate prayer. He has authored numerous books on biblical leadership and prayer including, Old Paths, New Power and Transforming Prayer: How Everything Changes When You Seek God's Face.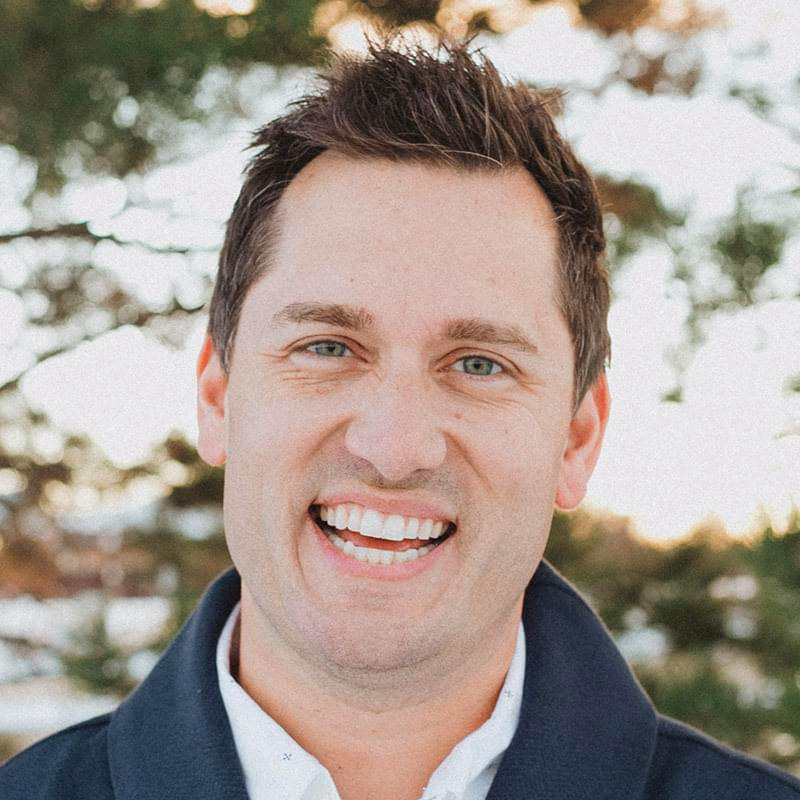 Josh Weidmann
Josh Weidmann is married to his best friend, Molly, and has six children. He is the senior pastor of Grace Chapel in Denver, Colorado, and has been speaking and writing about the power of Jesus Christ for everyday life for two decades. He is currently working on his doctorate through Southern Baptist Theological Seminary and is a certified biblical counselor. He has lead numerous trips to Israel and has written a devotional companion to the holy land titled, He Walked With Us.